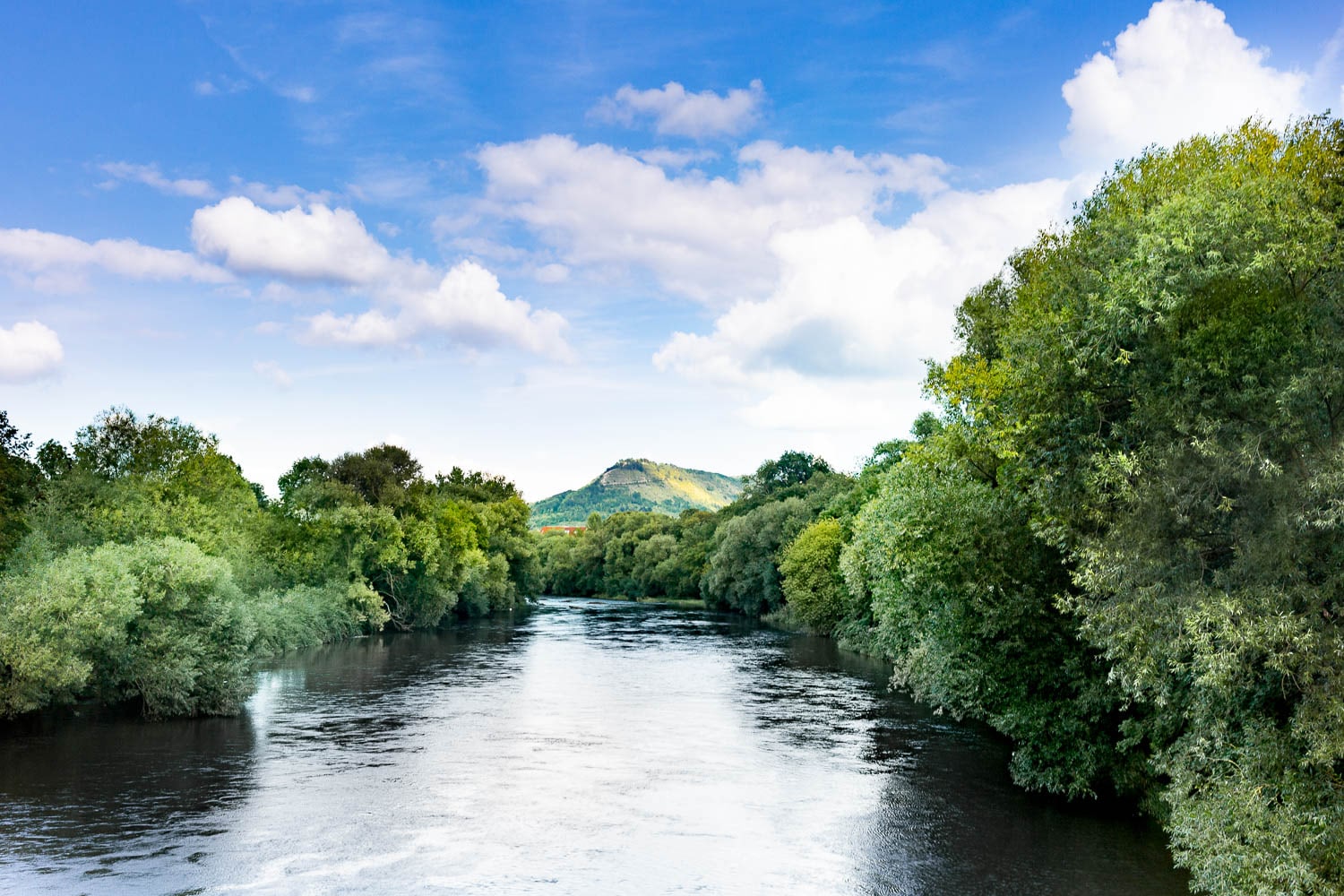 Enjoy a panoramic view when you're out and about
The paved footpath meanders upwards for around two kilometres – past brightly coloured benches, limestone cliffs as flaky as filo pastry, clumps of pines and maples and a host of sculptures of primeval dinosaurs. Only once you have conquered the 363m of uphill climb will you reach the summit and be greeted by the tourist restaurant there. Jenzig mountain to the north-east of Jena, with its distinct limestone overhang, is unrivalled in its claim to be one of the city's most beautiful views. This is despite the fact that, being situated in the valley of the Saale and its tributaries, Jena is spoilt for choice when it comes to views. Over the centuries, these bodies of water have carved deep into the surrounding plateau, creating a large number of prominent slopes and mountainous formations that often rise to over 300m above sea level. A challenging walking trail known as the SaaleHorizontale runs for over 90 kilometres over the limestone hillsides. The trail offers any number of different views of Jena and the surrounding villages, castles and fortresses. Spectacular photos are virtually a given.
Like an urban nest in a world of green…
…is the perfect way to describe a bird's-eye view of Jena. From down in the valley, its proximity to nature is also impossible to miss, with green landscapes surrounding the city whichever way you look. The once barren, rocky limestone slopes on either side of Jena are now home to luscious forests, while thriving allotments and even vineyards provide a green backdrop for the buildings around them. At the heart of the city, the Saale river winds its way through the urban landscape, flowing past the Paradiespark with its collection of old trees and extensive fields and meadows. The various tributary valleys are home to villages that have been developed or incorporated into Jena, allowing the city to extend deep into its green outskirts in the present day.