Compact city – plenty to do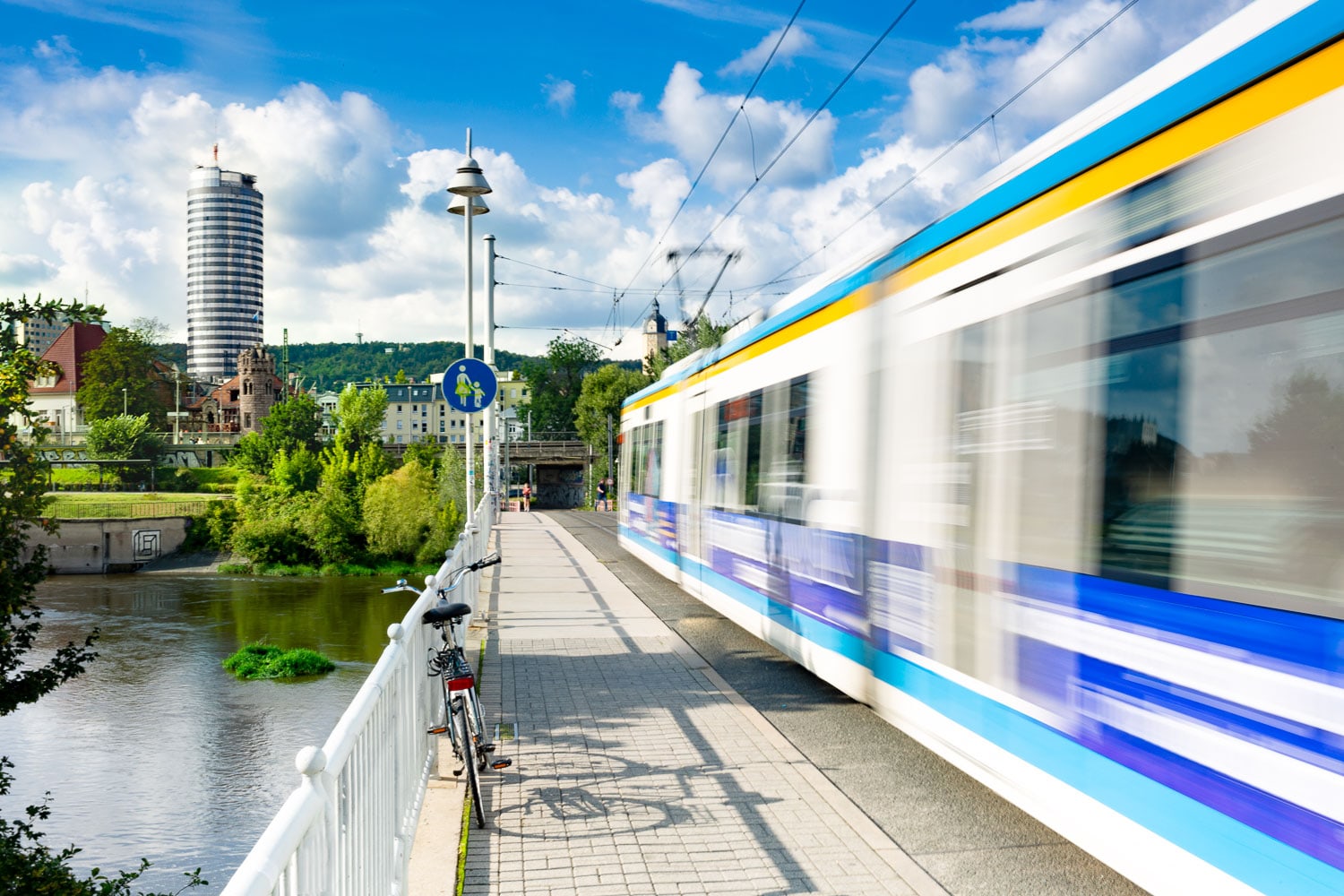 Home to a population of just over 100,000 inhabitants, Jena is one of Germany's smaller cities. And that's a good thing! Thanks to the city's compact area, many things can be found conveniently close by: home, school, work, shopping, childcare facilities, sport and leisure activities, cultural opportunities and the wonders of nature. Friends and acquaintances usually live only a quick hop, skip and a jump from each other. "Small enough to get to know people, but not so small that everyone knows everyone," as those who live in Jena like to say. The city's size is therefore also an intrinsic part of its charm.
When it comes to driving, you can just park up – if you even need a car at all. That's because you can quickly get to most places in Jena on foot or by bike. For years, bicycles have been gaining ground in traffic, in part due to their electric alternatives. This makes it straightforward to reach even more remote parts of town or distant locations situated on the many mountain slopes. The extensive tram and bus networks also let you travel from A to B with the greatest ease without the need for a car. It goes without saying that you can also travel from the edges of the city to its centre and vice-versa. Plus, for those times when a car is a must, Jena has a well-established car-sharing system.
Businesses, research institutes, municipal institutions – all are part of a strong network. People know each other, so they can quickly find the right person to deal with their query or request. Failing this, they can at least find someone who knows someone who is able to help. Jena likewise has close ties with neighbouring cities such as Weimar, which is a City of Culture. Jena and Weimar are linked by train, enabling both off-the-cuff trips to theatres or museums and commuting for work, since the cities maintain close links in the areas of culture and science.