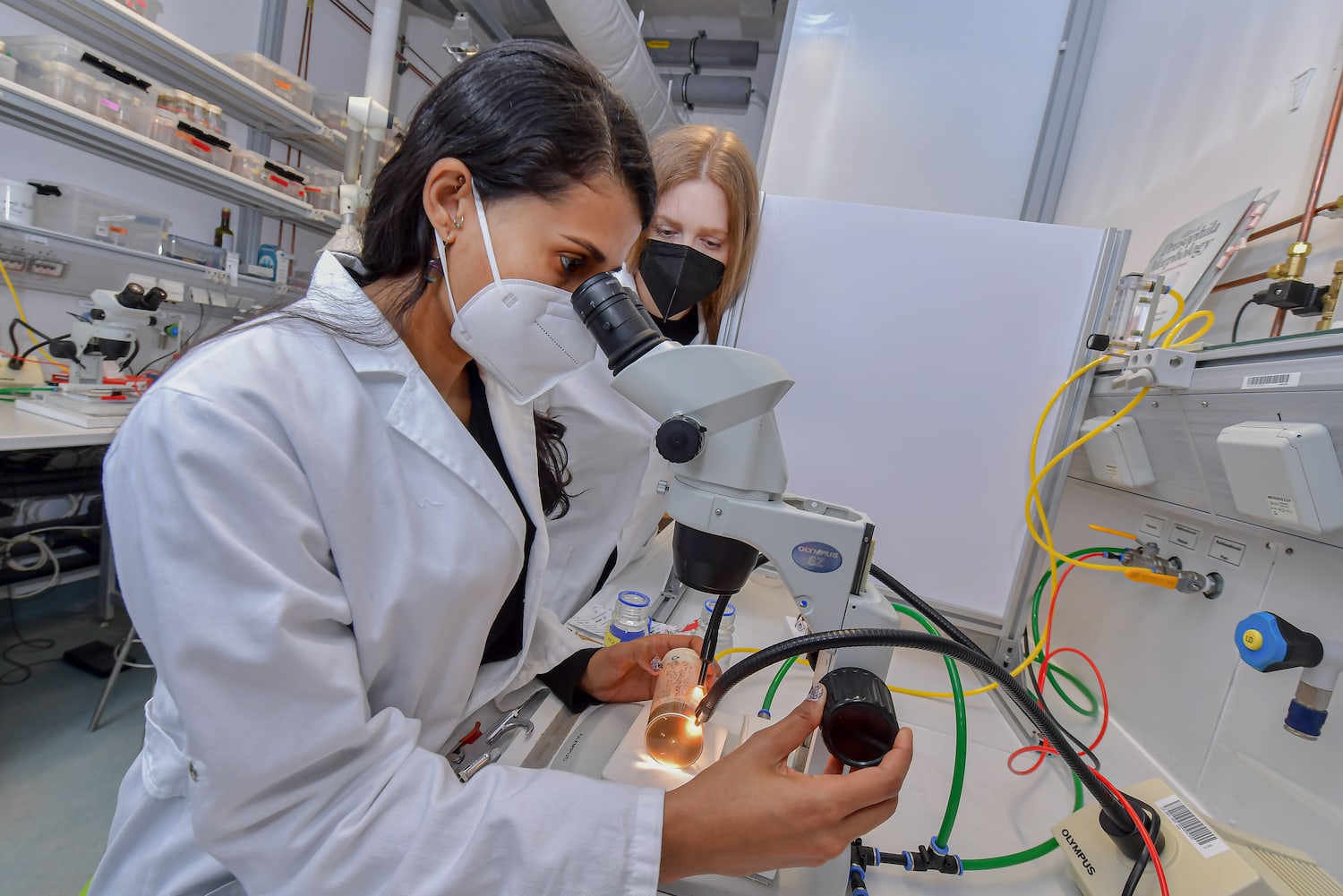 Researcher country Germany
Germany has a wealth of opportunities to offer its more than 480,000 scientists and researchers:
universities, extramural research institutions, businesses and federal and state institutes. In total, there are over 420 higher-education institutions here with differing priorities, including universities, universities of applied sciences (HAW), technical colleges (FH), private universities and vocational academies. Given this cornucopia of options, it's no accident that 27,000 Germans complete their doctorates each year, more of half of which are in the natural sciences, mathematics and engineering. What's more, the proportion of PhD students here (2.2%) is the highest in the European Union (EU).  Added to this, there are also more than 1,000 publicly funded research institutions and a large number of private research and development centres. In addition, the combination of research and teaching and the freedom of science and research, not forgetting the low cost of higher education, all make Germany one of the best places in the world for education.
From coffee filters to quantum motors
Activity across the spectrum
The stories and anecdotes of Germany's inventiveness would fill entire libraries: from Johannes Gutenberg's printing press to the invention of the dynamo by Werner von Siemens; from Otto Lilienthal's glider to physicist Wilhelm Conrad Röntgen's X-ray machine – or the creation of the coffee filter in 1908 by housewife Melitta Bentz, who was looking for a way to improve the taste of her drink. Both large and (ostensibly) small German inventions continue to change the world today. In the annual top ranking of innovation and patent applications, Germany is in the vanguard. One of these location factors: the automotive industry. From the manufacture of the first electric motor by Hermann Jacobi, to Gottlieb Daimler's and Carl Benz' motor carriage, through to modern echolocation technology that underpins autonomous driving – the country has been a byword for motorised progress for over a century. Light-based inventions are likewise in the fast lane. Whether it's an ultrashort pulse laser for use in medicine and communications, photonics to fight infectious diseases, research on emission-free quantum motors, or light-based solutions for aviation and aerospace – Germany's future looks bright…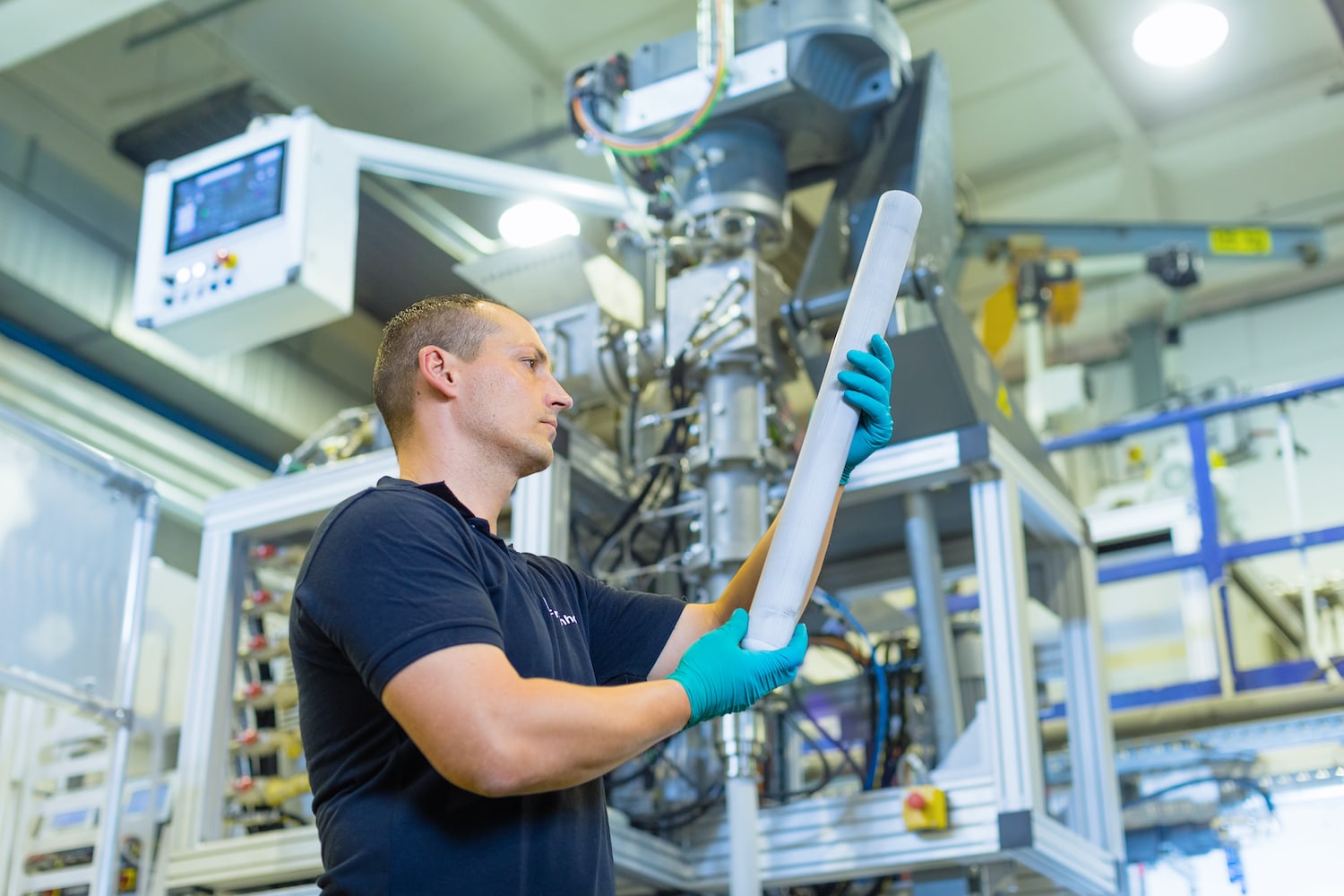 'In 2020, Germany ranked second place on the global list of most active countries of origin, with almost 26,000 patent applications filed.'
Research in Germany
Find information about research activities in Germany on this central platform and get an overview of the German research landscape, latest research news and information about funding programmes and career opportunities.
Post-graduation plans?
It's not just humanities graduates who are familiar with the occasional puzzled look from their fellow human beings when asked this; physicists and mathematicians often lack answers too with regard to what they want to do after graduating. There are good opportunities in Germany for earning a wage and a living after graduating. A low rate of unemployment combined with high demand for skilled workers, a booming start-up scene and manifold opportunities to gain an insight into companies or research institutions even while studying all boost the career opportunities of young students. The interconnection of businesses, universities and research institutions is constantly growing. Moreover, German companies are seen as attractive employers. State-sponsored childcare and benefits like Christmas and holiday bonuses make Germany popular on the global stage, too.
Punctual, hard-working, typically…
What is typically German though? The answers to this are, of course, extremely subjective and wide-ranging. Distinctively German traits are evident just looking at the topic of work-life balance. For instance, all businesses close on Sundays and bank holidays. This is because these days are reserved for family and for enjoying time away from work. Only bakeries are allowed to open in the mornings, because what fun would a day off be with no freshly baked rolls with Sunday brunch? However, German shops also usually close around 8pm. You tend to find 'Späties' ['late openers'], i.e. kiosks that stay open later, more in big cities. This means there's plenty of time to be 'typically German' and organise a BBQ night in the garden, watch a Sunday night crime show like 'Tatort' on TV, or head to the local adult education centre for good-value educational courses that are open to all.
All researchers have their own story. Get to know interesting people from the JenaVersum research area!