SCHOTT in Jena
SCHOTT Jena is the competence centre for float technology and diagnostics within the SCHOTT Group. Jena is the founding location of today's SCHOTT Group.
The Jena site
Core competence: Development, manufacturing and processing of high-strength and thermally extremely resistant special glasses
unique feature: Only location in SCHOTT with special float glass technology, competence centre for Diagnostic
In addition, location of several sub-units of group functions: Purchasing subunit, IT subunit, Human Resources subunit, SCHOTT Villa, SCHOTT Archive
500 employees
Products
Core business BOROFLOAT® floated borosilicate glass. Starting material for a wide range of applications, including household appliances, fire resistant glazing, safety glazing, diagnostics, medical technology, optics, automotive glazing
Fire-resistant glass and fire-resistant glazing
Cover glasses for smartphones: Chemically hardened aluminosilicate glass with increased break resistance
NEXTERION® coated and uncoated substrates for microarrays for protein and DNA determination in diagnostics
SCHOTT in Jena
SCHOTT Technical Glass Solutions GmbH
SCHOTT AG
SCHOTT JENAer GLAS GmbH
SCHOTT MINIFAB
About SCHOTT
Pioneering – responsibly – together.
These attributes characterise SCHOTT as a manufacturer of high-tech materials for special glass. Founder Otto Schott is regarded as its inventor and became the pioneer of an entire industry. A pioneering spirit and passion for constantly opening up new markets and applications – this has been the driving force behind the #glasslovers at SCHOTT for over 130 years. Present in 34 countries, the company is a competent partner for high-tech industries: Health, Home & Living, Consumer Electronics, Semiconductor & Datacom, Optics, Industrial & Energy, Aviation, Astro and Space. In the financial year 2020, the 16,500 employees achieved a turnover of 2.24 billion euros. With the best teams, supported by the best digital tools, the group wants to continue to grow. SCHOTT AG is owned by the Carl Zeiss Foundation, one of the oldest foundations in Germany. It uses the Group's dividends to promote science. As a foundation company, SCHOTT has anchored responsibility for employees, society and the environment deeply in its DNA. The goal is to become a climate-neutral company by 2030.
Not found any posts in this category.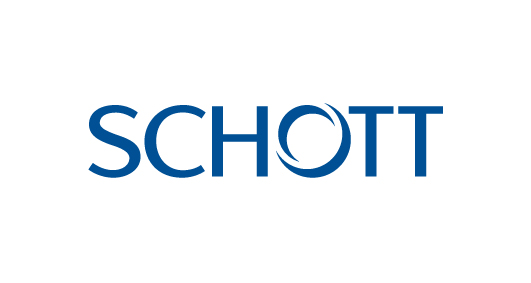 SCHOTT AG
Otto-Schott-Straße 13
07745 Jena
Marketing & Communication
Site Jena
Mike Dirumdam
E-Mail: maik.dirumdam@schott.com