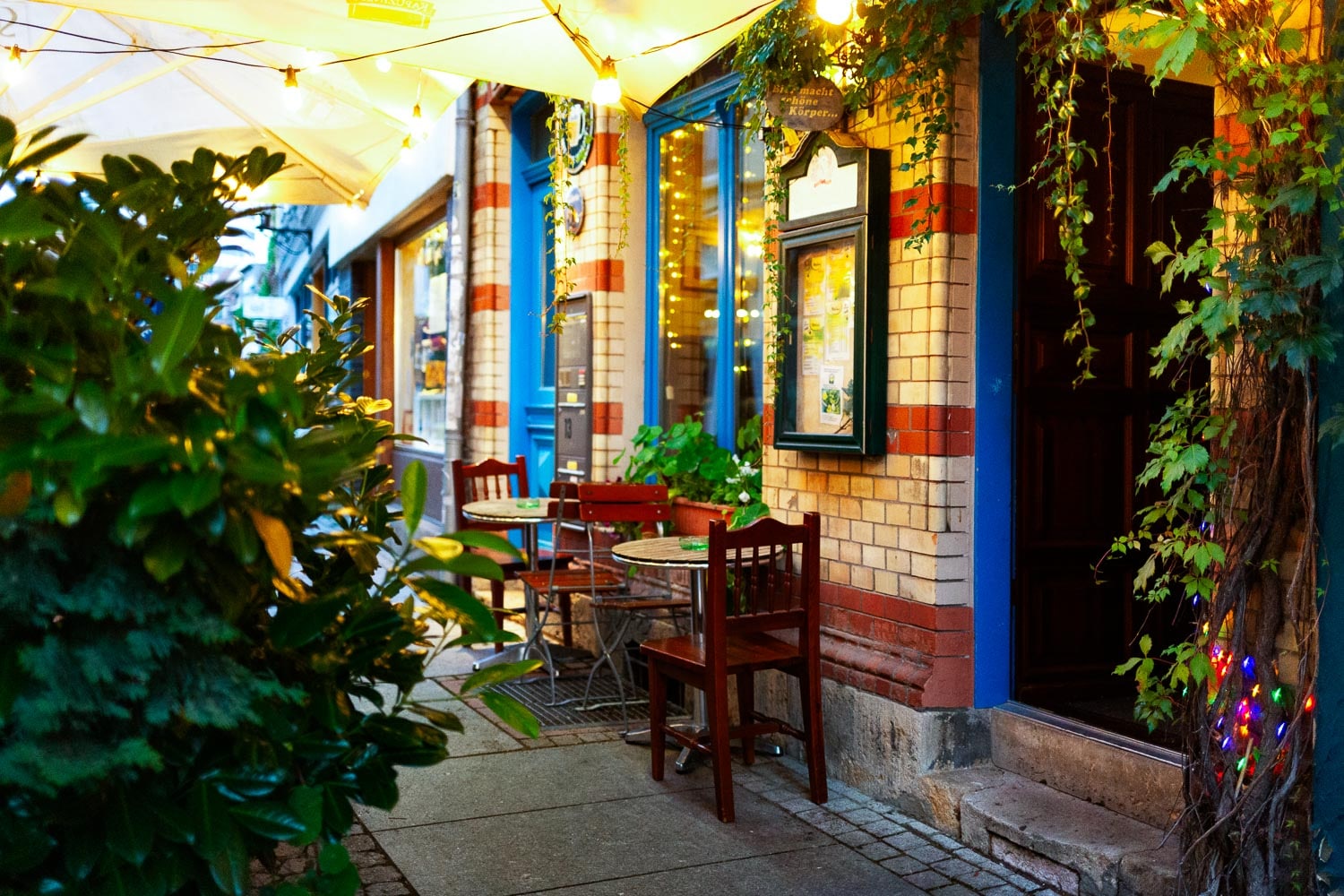 A glass of local wine with sun-ripened tomatoes. Sounds like Italy? Jena is one of the warmest cities in Germany thanks to its location in the valley basin. The surrounding limestone slopes store the sun's energy, resulting in a mild climate dominating the region. Among other things, these special conditions allow Germany's northernmost viticulture region to produce its own wine. This attractive characteristic was valued as far back as medieval times. Grapevines can still be found on Jena's city coat of arms even today. The region also bears the nickname of "Tuscany of the North," after the region of the same name in Italy. With a little imagination, you really can get a sense of the Mediterranean love of life in the heart of Germany on a hot day.
Find ideas and destinations in and around Jena:
Let us inspire you!
In the green heart of Germany
Some slogans go on and on. When August Trinius brought out his booklet entitled 'Thüringen – Grünes Herz Deutschlands' ['Thuringia – the green heart of Germany'] at the end of the 19th century, he probably never thought that, over 100 years later, "the green heart" would still be THE synonym for the small German state – on account of its central position and, of course, because being 33 per cent covered in woodland makes it one of Germany's most richly forested states. Jena's urban forest alone covers an area the size of approximately 1,600 large football fields. Around a quarter of the Thuringia territory is preserved and developed as national natural landscape. This includes, for instance, the Südharz, Kyffhäuser and Thüringer Schiefergebirge nature parks, the Hainich national park and the Rhön biosphere reserve. The most well-known natural treasure is, without a doubt, the Thuringian Forest in the south-west of the state. Only around an hour's drive from Jena, this is a fantastic place to hike, cycle or go skiing.