Between laser technology and optics
Aliaksei Kobylinskiy heard about the optics industry in Jena while he was still at school. He therefore decided to finish his Master's degree in this German city and found then a job as doctoral student here. His research areas are laser technology and optics. Together with his family, he enjoys weekend trips to Jena.
Optics city Jena
"I graduated in physics in Minks, Belarus, and then worked as a service engineer for laser and optotechnology. Then I decided to come to Jena to expand my knowledge in the field of optics."
"It was clear to me from the beginning that I wanted to move to Jena."
"There are many companies of the optics industry here, I had already heard of Zeiss when I was at school, and that's why I chose the University of Applied Sciences in Jena, moreover, I wanted to orient myself a bit more towards applications. Here, I completed my Master's degree in laser and optics technology and now I'm a doctoral student in the Applied Optics group of Prof. Brunner in cooperation with Prof. Hillmer from the University of Kassel."
"Even before I came to Jena, I knew that there was a lot going on here in the field of optics. Nevertheless, I have to say that I was surprised when I went to Jena for the first time. Even in the small industrial park I saw about 10 companies with the word optics in their names, so I was really impressed."
"And that wasn't even the whole city of Jena. In any case, my first idea about Jena was absolutely confirmed."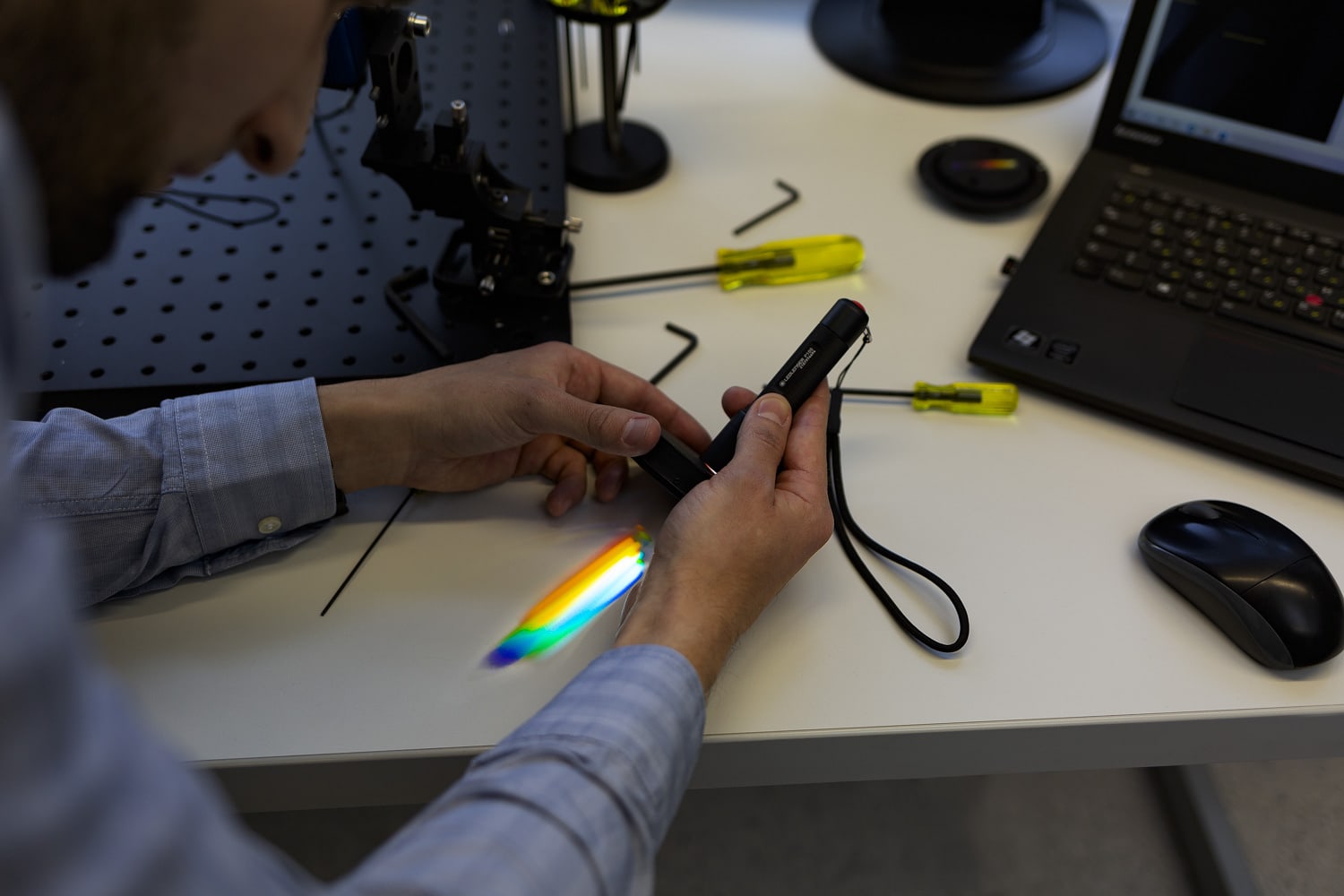 Using light more efficiently
"My research topic is about increasing the efficiency of filter-based spectrometers. We are trying to use light more efficiently, with different additional optics and optimized beam paths. As a final product, we want to develop a multispectral camera with enhanced efficiency. Such spectrometers are mainly used in the field of agricultural science, for example to check whether fruits are ripe or to examine plant pigments. The best way to do this is to use multispectral cameras that gather image and spectral information simultaneously. The camera we are developing can be used under low light conditions, and reduce exposure times."
Not tied down to one topic
"I actually started my Master's thesis on a topic in the field of laser technology, but that ended up moving closer to the field of optics. I was then subsequently offered a PhD position in the Applied Optics Group. And now I am working in a pure optics field."
"I do research that I enjoy and I don't really limit myself to one field. I would never have thought that after a laser topic I would then immediately jump to optics. Thus, I move between different topics and can do what I like."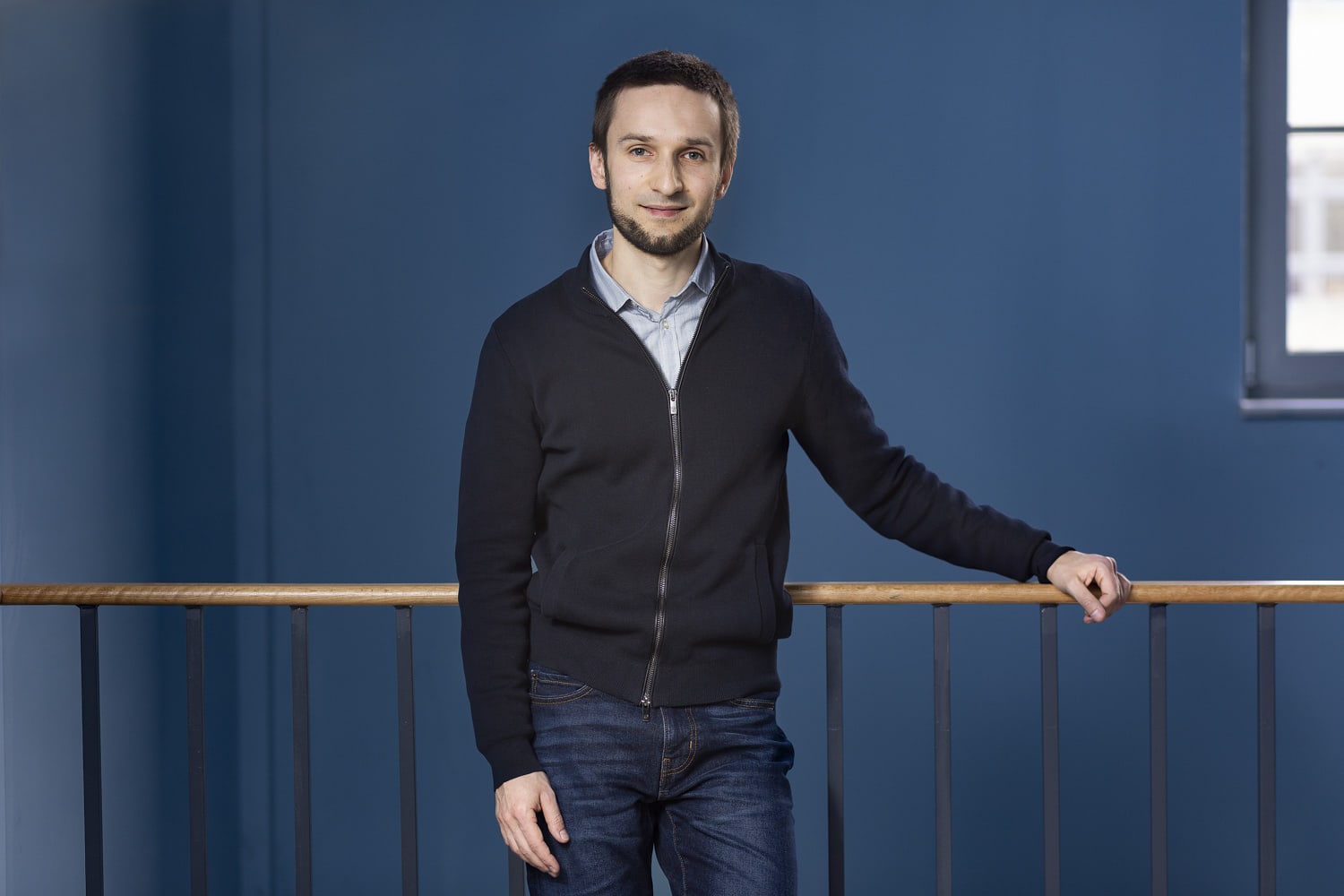 Applied research
"Here in Jena, we are specialised in applied optics, which means, for example, optical design and assembly of diverse optical devices, but also various techniques for manufacturing micro-optics in the clean room. We have modern facilities here for laser- and photolithography, and also an innovative two-photon polymerisation 3D printer that produces really tiny, micrometer-sized structures. And that gives an interesting mix, because on the one hand we can manufacture the elements ourselves and on the other hand we have the expertise to design complete optical devices here. And we do this in a relatively small environment of about 10 people, which of course makes it much easier to work together as a team. That is a very big advantage that I see."
Valuable encounters in Jena
"For example, I meet former doctoral students of my doctoral supervisor here quite by chance in the Zeiss cafeteria. Or now it happened to me that I met a former fellow student from my physics studies from Belarus who now works in a research group at Zeiss."
"It makes me crazy to see how small our world actually is and how many roads lead to Jena. I think if you talk about optics anywhere, you'll mention the city of Jena at some point."
Visiting the city
"I don't live directly in Jena, so I always come to the city a bit like a guest. I notice especially the nice things: The river Saale, there are many small shops here or cinemas where I go with my wife and child."
"And we often go on weekend trips to Jena as a family, just to buy ice cream or something. That's always very nice and my child loves that a lot. For us, Jena is a very romantic city."
"It was an exciting time for us having a child during studies, but I have to say the conditions in Jena and the surrounding area are very relaxed, we had no problems. I take the train to Jena almost every day, even though I have a car, and I like the quiet train ride during which I can also do some reading. Jena and the towns in the surrounding area are very well connected."
Looking to the future
"I am pretty sure that I will try to find a job in Jena after my doctorate. I am very happy that there is a wide range of offers here in Jena."
"And it's also exciting to see what else is happening here. Zeiss is constructing a new building, new companies are being founded all the time."
"I think I will stay in Jena because it is simply very likely that I will find a job here that suits my taste."
"My dream would be to work for a company in the research & development department. I think it's definitely worth coming to Jena from any technical background, even if you don't speak German well or at all. You can find good study places or places for Master's theses here. People with technical knowledge are wanted here and it is definitely worth applying."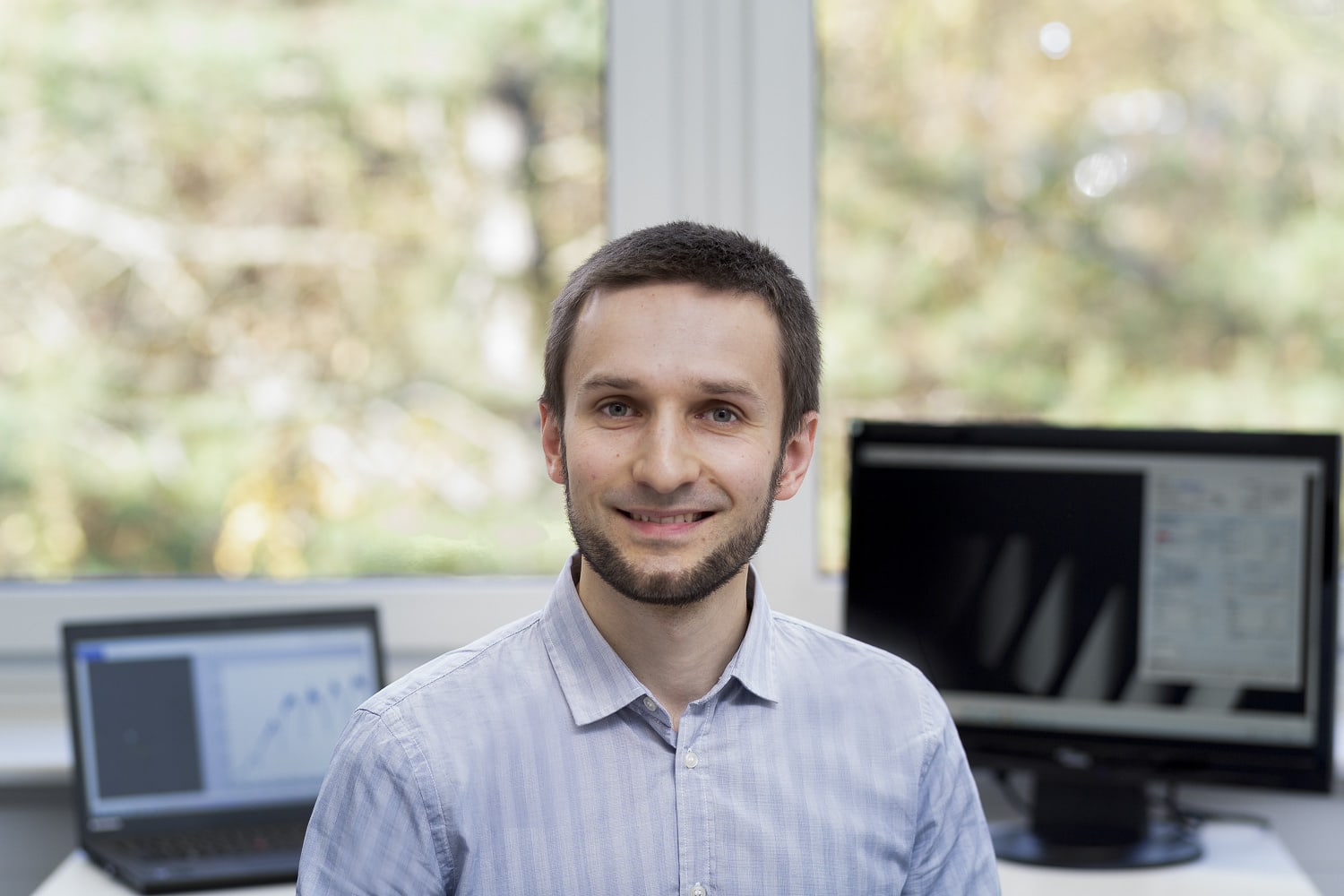 Not found any posts in this category.