Marco Patrzek is a student of the English Master's program Evolution, Ecology and Systematics at the University of Jena. He especially appreciates to be involved in research and the close-to-nature life in Jena.
"As students, we have the opportunity to choose an individual approach according to our personal interests thanks to a broad choice of modules. For me, this means that I can throw myself into botany and fulfill my love for plants."
"It helps in all of this that Jena is committed to its historical tradition of natural sciences and research through greats minds like Haeckel, Schleiden and Goethe, and continues to strive for excellence today."
"Closely connected institutes, such as those of the German Centre for Integrative Biodiversity Research, or internationally significant collections, such as the Haussknecht Herbarium, are a main part of our studies. We students are encouraged to actively participate in such institutes through scientific activities to gain research-related experience in practice."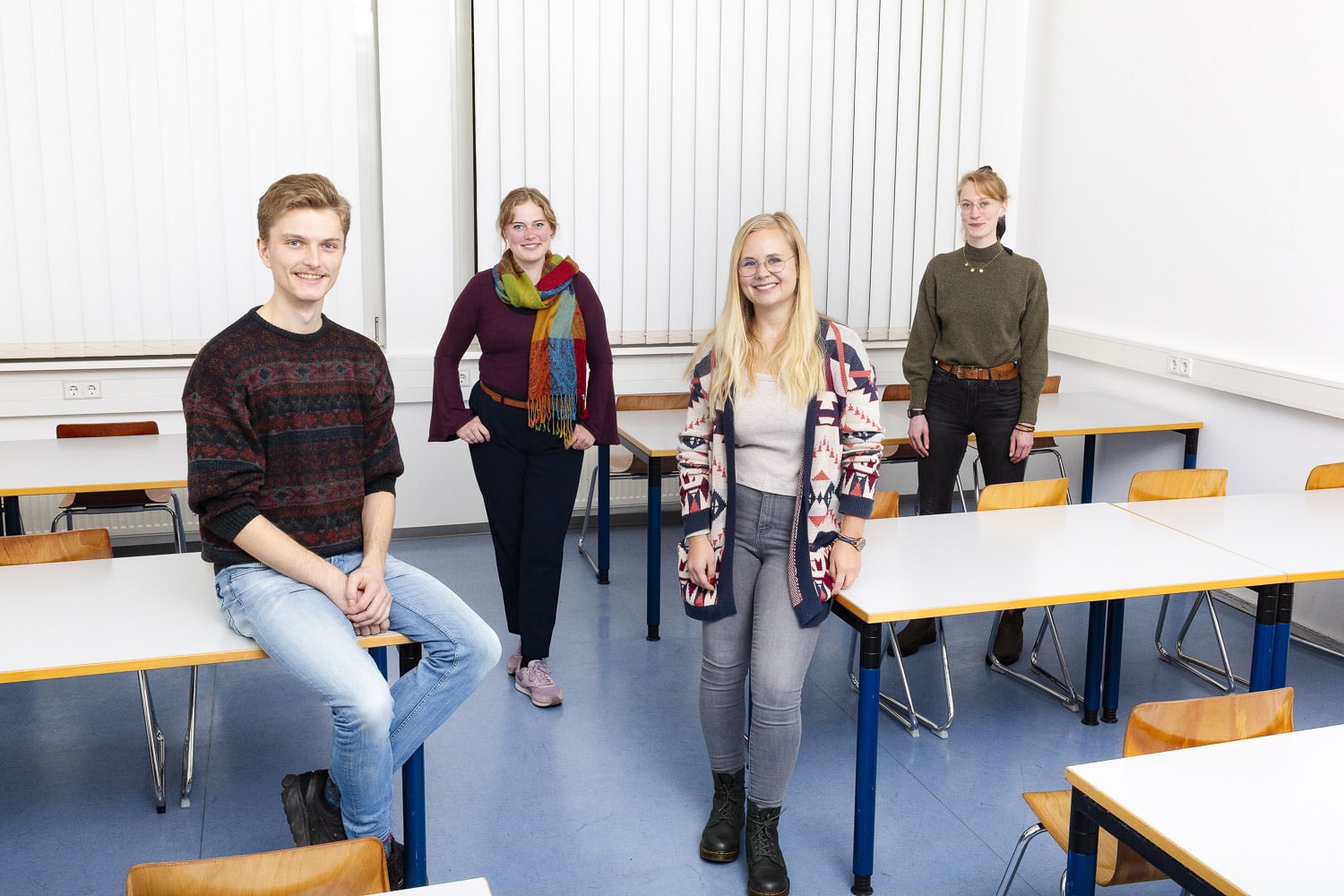 "No matter where you are in Jena, you can always see the forest on the horizon and it is rarely more than 20 minutes' walk away. If you are not only interested in local recreation but also in biodiversity, Jena is a stroke of luck."
"Culturally, Jena actually covers the entire spectrum from dance theatre and open-air concerts to art installations, readings and poetry slams. But if that's not enough, Weimar and Erfurt are only a stone's throw away."
What are your plans for the future?
"I'm fascinated by the idea of the science-policy interface, i.e. the interface between law and science. After my Master's degree, I will either try to get a doctoral position or I will move directly into the profession."
"Jena is an ideal place to start your desired study programme and just as great for reorienting yourself if that's not what you want to do."