Experiencing a supportive and innovative research environment
Alessia Montesano is an Italian veterinarian, working in the Leibniz-HKI and being part of the Cluster of Excellence Balance of the Microverse on discovering different forms of interactions of microorganisms. During her PhD, she went to the US to then joined a German research institute in Jena. She took further career steps here and is now head of a gnotobiotic mouse facility at Leibniz- HKI. In Jena, she says, she not only found an inspiring research environment, but her "place on Earth".
"After my graduation I decided to continue my career in science. I started my PHD in the field of the neuroendocrinological modulation of the food-intake during aging. During this time, I spent 6 months in the US as a guest scientist; then I arrived in Jena to the Leibniz Institute on Aging (FLI). This was my first step in Jena. I completed my PhD here and stayed a bit longer for my postdoc because the environment was very nice and there were much more possibilities to do science here that in my hometown."
Arriving and settling in Jena
"My experiences were very positive. I was welcomed in the institute but also in the city, and the institute basically guided me through the all the administration processes. My first approach to the bureaucracy of the city was rather smooth and actually very easy. I can only give positive feedback about this because I was really guided by hand appointment by appointment."
Searching for a place to work, finding a home
"The acclimatization phase, let's call it like this, took a bit longer than what I expected. Moving to Jena was a complete change of environment, probably it would have happened somewhere else, too. Coming from a big to a small city, plus from South Italy to Germany, I had to adopt to the daily life, that is a bit different. With time, I then discovered the positive sides from being in a smaller city and especially the positive sides to be here in Jena, and not in another city. I like the infrastructure here and it's very easy for internationals to get integrated. Also, from the city itself, I always got very quick feedback on any question or doubt that I had in these six years of being here."
"There is plenty of support and help that you can ask for and that you can get here. I was really having a lot of help."
Getting support whenever needed
"I would like to acknowledge the people who at the time, anonymously crossed my path. They actually helped me a lot but they never got any credit for this. I want to thank everybody who helped me so far to get through it. So that's my experience. Now, I hope that I will have the possibility to stay as long as possible in the position that I currently have."
Research and Service for Research
"When I changed my job and went to another research institute, I was a bit scared to start this path but actually this transition phase was extremely smooth for me."
"I decided to stay in Jena, and I think that I found my place on Earth.
I am happy here."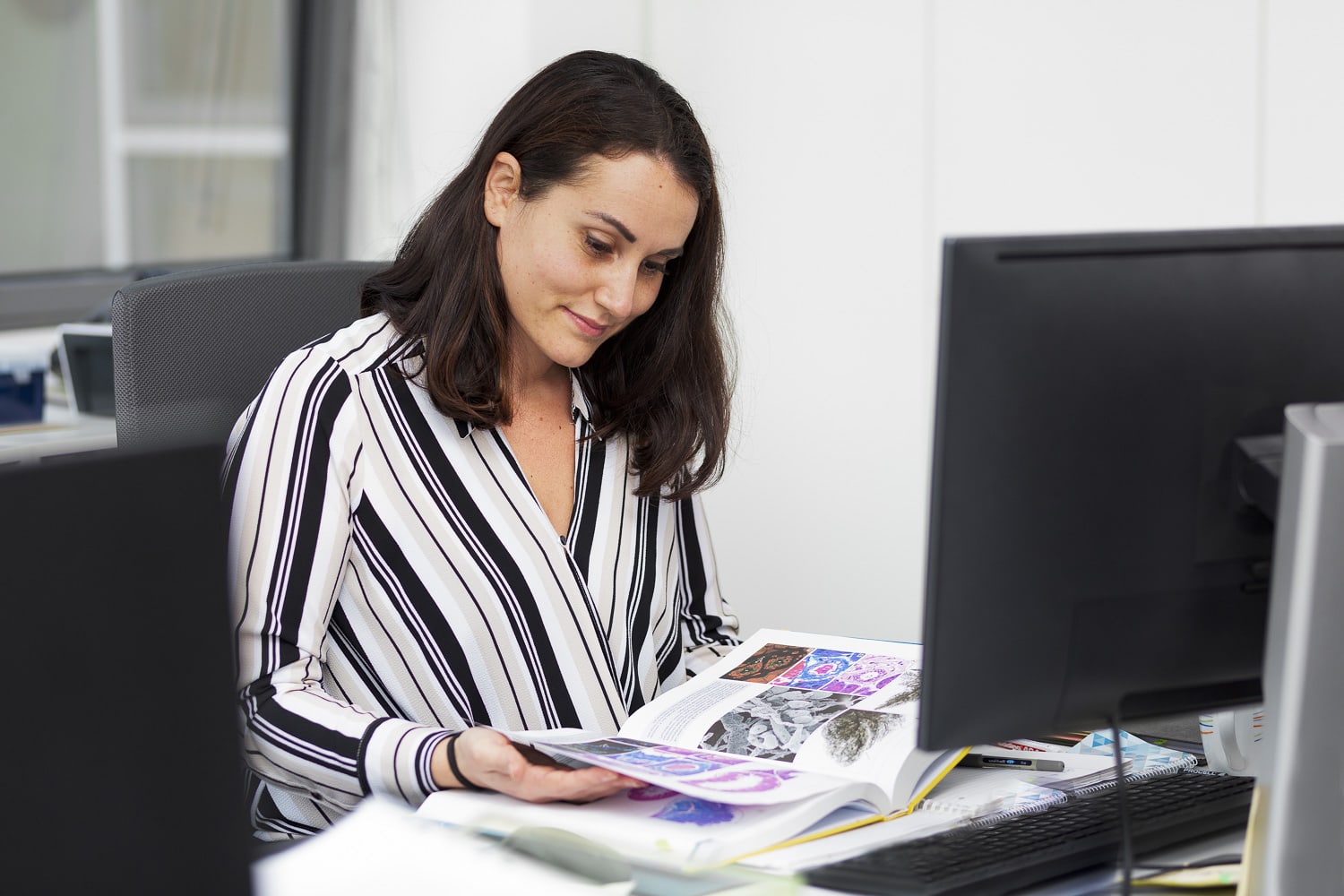 "I am now the head of the gnotobiotic mouse facility at the Leibniz Institute for Natural Product Research and Infection Biology – Hans Knöll Institute, which includes much more contact with the technical personnel. In my position I'm responsible for establishing the procedures to keep animals with a specific microbiota composition. Since the set-up of the facility requires really rigid hygiene measures, we allow access only to just a limited number of qualified staff. They need to be trained. With my team, we do experiments and we are open for collaboration. Furthermore, we also train other scientists. They can perform their experiment with us and we support them. We guide them from A to Z."
"Being part of the cluster gave me also the opportunity to understand the meaning of collaboration in the scientific context."
Cluster of Excellence
Balance of the Microverse
Microorganisms communicate with each other and with other organisms via small molecules. The complex interactions of microorganisms are intensively studied at the Friedrich Schiller University and extra-university research institutes in Jena.
The Microverse cluster of excellence puts together a broad, wide open pool of experts. They really cooperate together. It is inspiring to see people who are very far away to my professional background working together. I always find it very interesting that one can always find a common ground of understanding and being scientifically productive. I am very curious to connect with other fields of the cluster, because I find it fascinating how people collaborate with each other to produce solid data. I am really happy to be part of it."
International working environment and city
"We are very international entourage of people in our group. Of course, we use as a main communication language English, but for certain things German is mandatory or at least required. In our case, people with more language strength help colleagues who are less familiar with the language. Getting to know different cultures is always a growing experience."
Jena – a city of science
"I would definitely recommend to everyone to come to Jena for the many positive sides that I mentioned. Science is brilliant here in Jena."
"Doing and living science in a small city might sound as a disadvantage or a drawback, but it's actually a positive side. You will find out when you are here."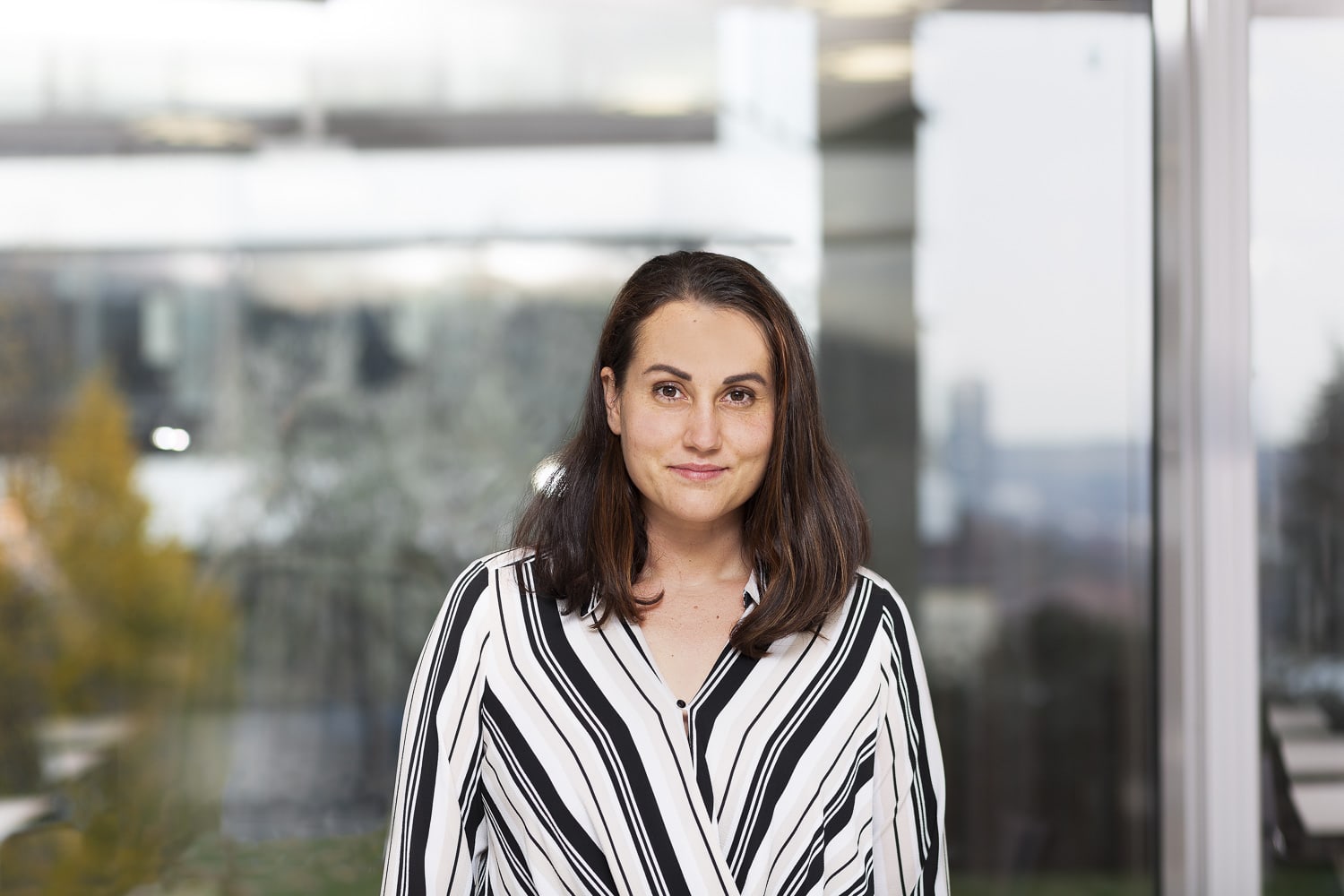 Not found any posts in this category.